UoN Lifesaving Club's BULSCA Competition – 4th Feb 2017
Written by Alex Collard – Lifesaving Club Coach
For those of you who still react incredulously when informed that Lifesaving is an actual sport, and a rather popular one at that, you may further be surprised to learn that 22 teams came up to our humble multi-million-pound sports centre at the start of the month. The competition consisted of two parts; the First-Aid scenarios, followed by the races.
The scenarios that we were thrust into (formally known as 'SERCs' for those of us familiar with the official Lifesaving jargon) made good use of the facilities the University offers; the first threw each team of 4 competitors into one of the spacious new studio rooms to deal with an incident and attend to multiple people with simulated injuries. At the pool, the competitors were divided and the pool depth raised, meaning that we had a steep gradient to contend with, as well as the usual horde of screaming casualties. Through instinctive prioritisation and precise communication our teams expertly handled these simulations, meaning we were in a strong position going into the speed events.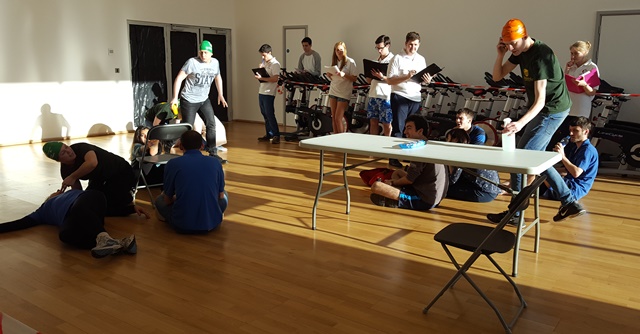 These consisted of three team races; a Baywatch-style rope-throw, a diverse medley relay that saw competitors don oversized fins, drag torpedo buoys, or simply swim as quickly as possible, and, finally, the legendary swim-tow race; the most intensive hundred metres of the weekend.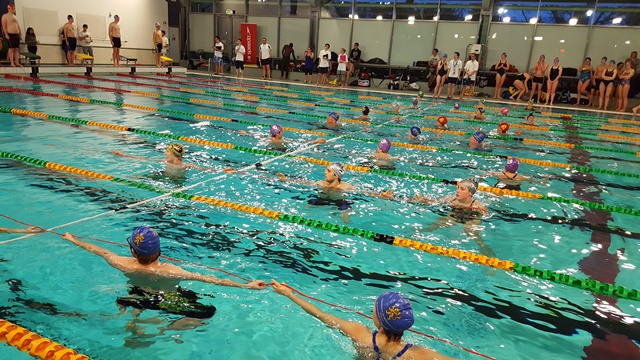 When the competition drew to a close, we all went to the social event. Over some well-deserved pizza and classic disco music it was announced that our A Team had finished 3rd, and our B League ranked 4th in the competition; another great result to maintain our 3rd position in the BULSCA League.
Overall, the weekend was very successful for our club, giving our squad impetus to perform well at our upcoming competitions to further maintain and even improve our league ranking. Bring on Birmingham Comp in the next couple of weeks!